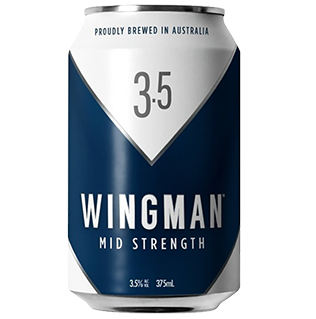 WINGMAN MID STRENGTH
WINGMAN 3.5% MID STRENGTH
The WINGMAN 3.5% Mid Strength has the clean and crisp refreshing taste of our full strength WINGMAN, with no bitter aftertaste.
Just one standard drink, it's the perfect WINGMAN for any occasion. 3.5% WINGMAN has landed in selected stockists in Sydney and is available now.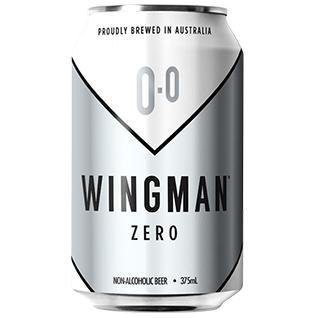 WINGMAN ZERO ALCOHOL
SAME WINGMAN – ZERO ALCOHOL
A cold, 0% full-flavoured beer that tastes just like a WINGMAN! Designated driver?
New WINGMAN Zero is about making good decisions. In a world first, WINGMAN Zero will contain an active ingredient that we think will be a real game changer. More information coming soon!
At WINGMAN, we say enjoy the 0% full-flavoured beer, as there's always tomorrow!